Hiking
Many outdoor hiking adventures await you in Longmont. 
 There are paved trails and paths for a leisure outing in city parks, greenway paths and local reservoirs as well as unpaved trails in our surrounding open spaces and nature areas for a foothills adventure in the Rocky Mountains. With our 456 acres of parks and 1,654 acres of nature areas, any route you choose will feature stunning views and your adventure can be full of peaceful serenity or adrenaline-packed fun!
Grab your Boulder County Trails App here!
Cover Photo Credit: Kara Niessen
5 Must-See Hikes Near Longmont
Oh, Colorado. Where the mountains are as tall as the meadows are vast. And the weather will happily blast you with all 4 seasons in a day...
Whether you're visiting this incredible state, or are a Longmont local who needs a few trail ideas, this guide will help you easily plan and execute your next hiking adventure.
The mountains are for everyone and the trails await!
Friendly & important reminder: we are guests in the wilderness. Always practice *leave no trace and please *follow dog leash laws. Make sure our trails stay beautiful and accessible for every adventurer who comes after us.
Here are 5 must-see hikes in the Longmont area!
Hiking Guide photos and content by Kara Niessen: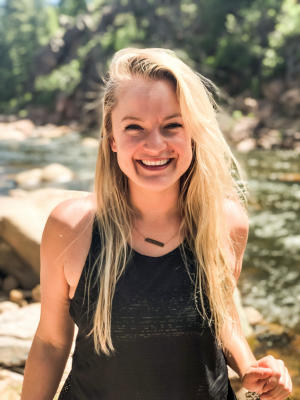 I hope you'll find this guide helpful in planning your next Colorado hiking adventure. If you're on Instagram, I'd love to connect with you. Find me @kara_wandering and let's explore together! See you on the trails soon!
Kara :)