William Henry Dickens Jr. was born on May 26, 1843 on a ship heading from England to North America. His parents, two older siblings, and he first settled in Canada then moved to Wisconsin where Dickens Sr. and his two oldest children passed away. Dickens' mother, Mary Ann Harris, married Alonzo Allen shortly after the untimely death of her husband and two oldest children. Alonzo came out west for the Gold Rush, and at age 17, William moved to Colorado joining his stepfather in Burlington. Together, the two built a log cabin near the St. Vrain River, south of present-day Longmont.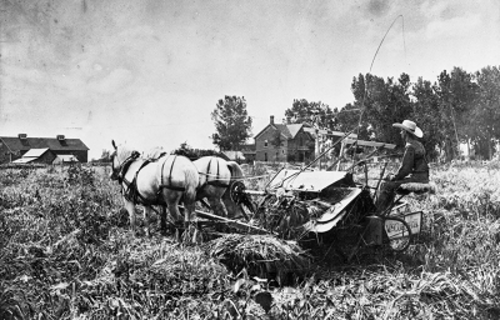 Dickens began to make Boulder County, more specifically Longmont, his home. In 1876, William married Ida Kiteley, and they had five children. The Dickens family farmed, raised livestock, and acquired lots of land in Longmont. In 1881, Dickens wanted to bring culture to the community, so he built an Opera House, 300 Main St. The Opera House opened for business in 1882, and over the years it housed many ventures. It was home at one time to the Longmont Ledger (local newspaper), Farmers National Bank (which Dickens founded), and in 1885, it served as the home to the Longmont College. 
In the late 1800s, Dickens became one of the wealthiest and most influential men in the area. Here are some of his many accomplishments in the Longmont community:  he organized the first water development project for the area, in 1866 he was appointed as a constable for Boulder County, he helped the Chicago-Colorado Colony settle in present-day Longmont, he was instrumental in getting the Great Western Sugar Factory built in Longmont, he was president of the Farmers Mill and Elevator, and he was founder and director of the Farmers National Bank. Dickens became a very successful man over the years, until his mysterious death on Nov. 30, 1915.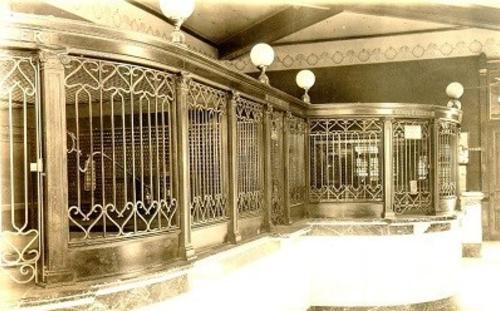 Dickens was sitting in his home library reading with his wife on the evening of November 30 when someone from outside fired a gun, shooting Dickens in the back and killing him within minutes. Dickens' death has always been a mystery. There are many theories as to what might have happened, and many suspects were sought, including Rienzi, Dickens' son. Rienzi Dickens stood trial for the death of his father in the spring , and he was found guilty of second degree murder.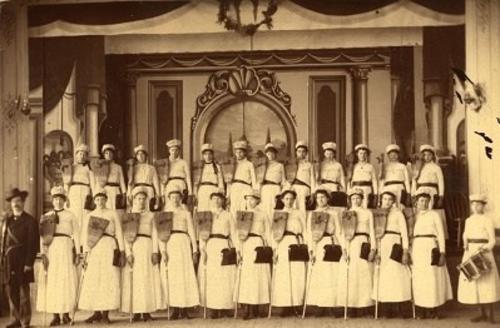 In October 1919, the Supreme Court of Colorado ruled that Rienzi Dickens would have a new trial. The ruling from the first trial didn't hold up since the option of second degree murder didn't make sense. Investigators felt that whoever killed William H. Dickens, laid in wait, making it first degree murder. After a long wait, Rienzi went to trial in October 1921. The jury deliberated for fifteen hours and handed down a verdict of Not Guilty. Rienzi was free, and the murder of his father was never solved.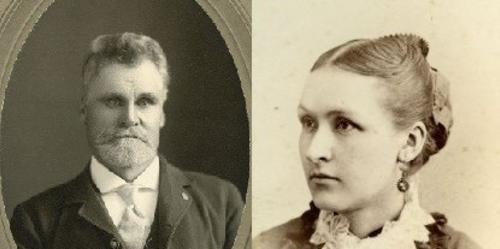 Today, we are reminded of this influential 19th Century Longmont resident when you drive or stroll by the stately brick Dickens Opera House and Roots Restaurant located on the corner of 3rd Avenue and Main Street. Stop by for a drink, a meal, or catch a show in the opera house, and remember the man who made it all possible, William H. Dickens.