Tower of Compassion
Longmont's Tower Of Compassion Helps Tell One Local Family's History
Longmont has a rich, diverse history and one local Japanese family has made a large impact on our community – an impact that led to the construction of one of Longmont's most unique structures.
It all started in 1908, when a young Japanese immigrant left his home in Hiroshima, Japan and headed to Mexico. That young man, Goroku Kanemoto, began working for the railroad, and on a trip heading north to Canada, he hopped off the train in the Denver area to try his hand at farming Colorado's fertile soil.
Goroku married a young woman, Setsuno Nakasaki, also from Hiroshima. The marriage was arranged by his parents, and she was sent to live with him in Colorado. The two had three children, Jimmie, George, and Faith, and in 1919, settled in the Longmont, Colorado area. They rented a farm where they grew sugar beets and vegetables, saving up to one day own their own farm.
In 1935, Goroku died in an automobile accident and his oldest son Jimmie took over the family business. Both Jimmie and his younger brother George worked hard to support their family. The Kanemotos eventually purchased land in south Longmont where they farmed for nearly 30 years, selling their fresh produce at their South Main Street roadside market, Freshway Market.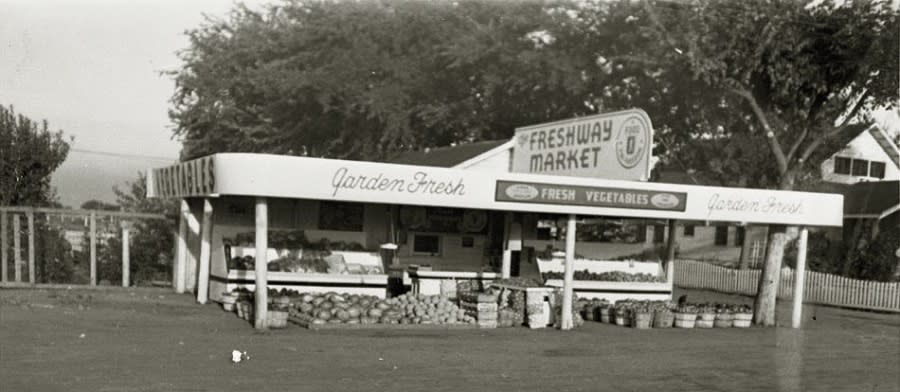 Jimmie and George continued the family business of farming while starting other ventures. In the mid-1960s, they opened Kane Manufacturing and Supply Company and built a 700-home subdivision, known as Southmoor Park. The neighborhood included a shopping center and apartments, capitalizing on the growth brought by new construction of the nearby IBM and Federal Aviation Administration facilities.
The brothers donated land back to the City of Longmont near the Southmoor Park neighborhood in 1966. The City decided to make the land a park, and Jimmie and George asked that it be named after their father, so the seven-acre Kanemoto Park was established. The brothers continued to give back to the Longmont community donating land for a fire station, St. Stephen's Episcopal Church, the St. Vrain Greenway, a Buddhist temple, a school administration building and Burlington Elementary School.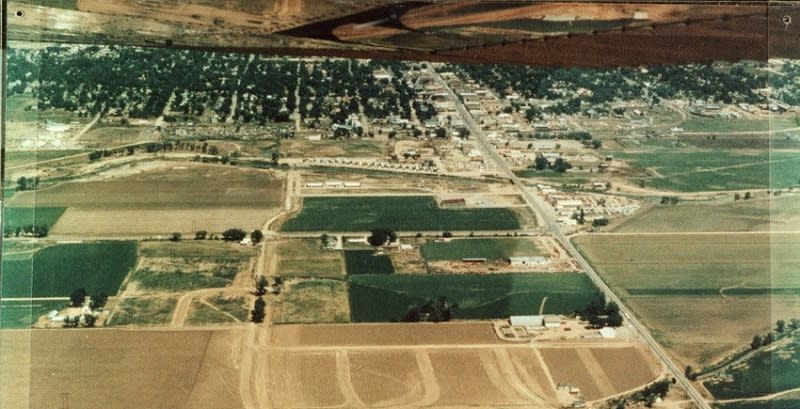 In 1972, the Kanemoto brothers commissioned the Tower of Compassion, located in Kanemoto Park. The five-story tower was built in the traditional style of a Japanese temple, and each level represents the meaning of compassion – Love, Empathy, Understanding, Gratitude, and Selfless Giving. The tower was donated to the City of Longmont with gratitude from the Kanemoto family for the kindness the community showed the family during World War II, when most Japanese immigrants were forced into internment camps.
Jimmie Kanemoto died in 2006, Faith passed away in 2007, and George died in 2009. Today, the Kanemoto family continues to reside in Longmont, and many family members have been actively involved in the community. When you visit Longmont, make the Tower of Compassion a must-see on your itinerary.