The Callahan House was built in 1892 by James Wiggins for its original owner, J.K. Sweeny. The two-story, red brick structure was detailed with Lyons sandstone on the corners and sills, and the home boasted four rooms on each floor and a full basement.
Thomas M. Callahan purchased the home on the corner of Third Avenue and Terry Street from Sweeny in 1896, seven years after first moving to Longmont with his family. Upon buying the home, he made a number of modernizations adding a hot water system, central heating, electricity, and indoor plumbing.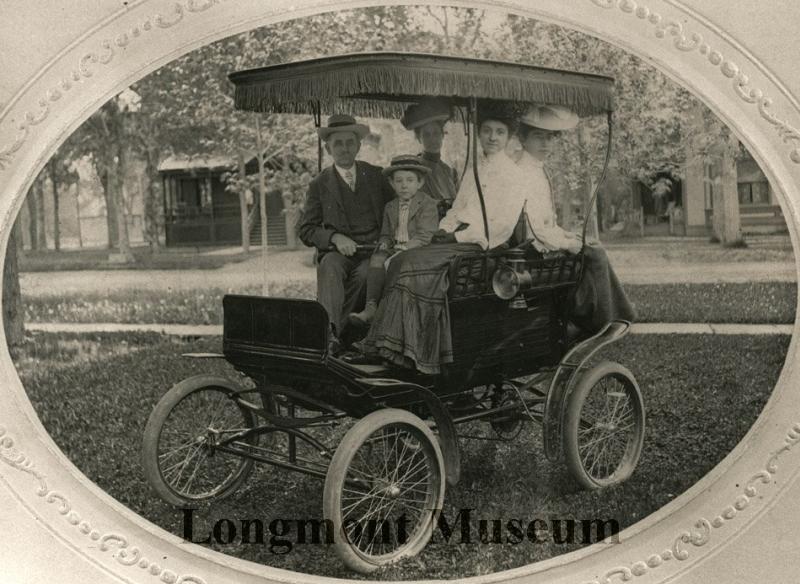 In the summer of 1904, a wraparound veranda along the west and south sides of the house was added. This addition gave the home a very distinctive Victorian appearance. In 1906, the Callahans began a two-story addition to the east side of the house, which doubled the size of the building. The bathrooms and kitchen were updated with ornate, patterned tiles in the floor and on the walls, and the original kitchen became the formal dining room. A new kitchen with a butler's pantry was a part of the new addition. The final phase of the transformation was performed by an interior design firm from Chicago. The designers added ceiling plaster, floral and fruit wall paintings, carved woodwork and parquet inlaid designs for the floors.
Also in 1906, Alice Callahan, Thomas' wife, purchased the lot south of the home, removing the house that sat on that property. In its place, she created a formal, Italianate garden, which featured an electric lighted fountain. Four statues of Bacchus and Artemis were added, and a wrought iron fence was erected surrounding the garden and home.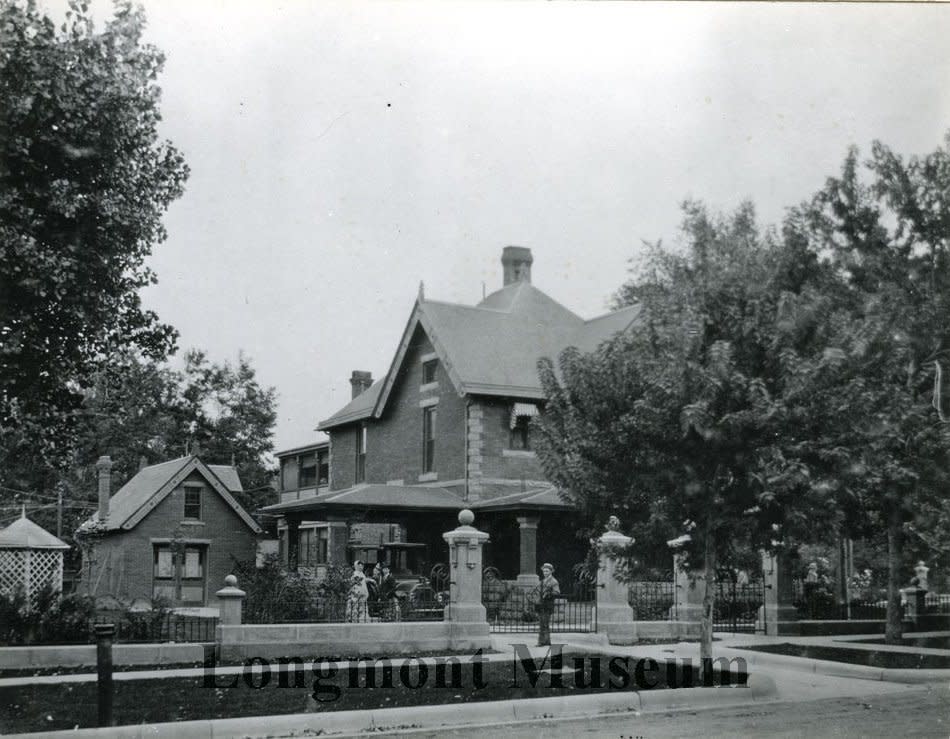 The Callahan House and Garden were presented to the City of Longmont in 1938 by the Callahan family. The family was moving to Reno, Nevada to be closer to their son, Raymond, and his family. The house was given to the city with intentions for it to be used as a meeting place and social center for the women of the Longmont community.
Today, the Queen Anne Victorian home is owned and operated by the City, and it can be rented for special events including: weddings and receptions, private parties, memorial gatherings and business meetings and retreats. The home was designated a local landmark in 1973 and added to the National Register of Historic Places in 1985.
For more information about the Callahan House, a schedule of their special events, or to inquire about renting the facility, click here.